On Thursday 25/01, WFA Greece and the Greek Medical Freedom Alliance organized an online event to promote in Greece the "Hands Off Our Children" campaign of Children's Health Defense Europe.
General practitioner Pantelis Economou and paediatric surgeon Vicky Suleimanova, in the presence of representatives of several Greek groups, spoke about the side effects of mRNA injections in children.(video)
The latest epidemiological data and scientific evidence regarding the disease and experimental mRNA preparations were presented. Particular reference was made to the side effects that have been recorded, demonstrating with full scientific evidence that children should not be given this experimental preparation.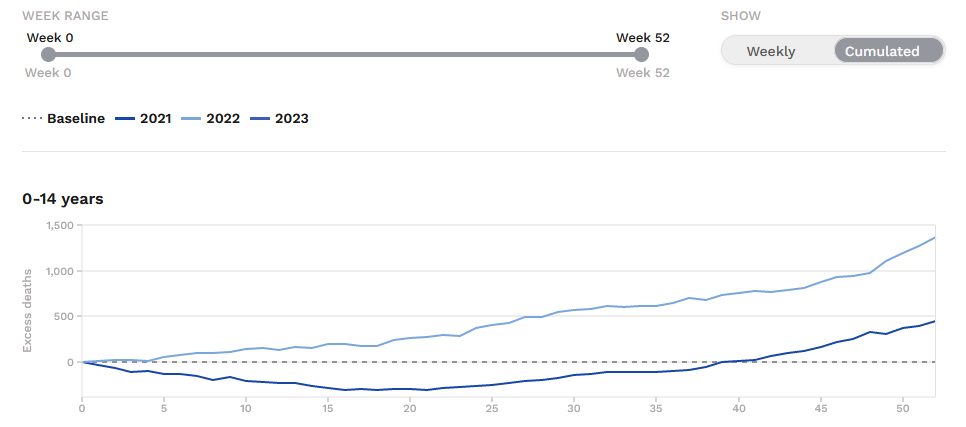 Graphic representation of mortality for ages 0-14, where the light blue line describes the remarkable and alarming increase in 2022 compared to 2021(dark blue line)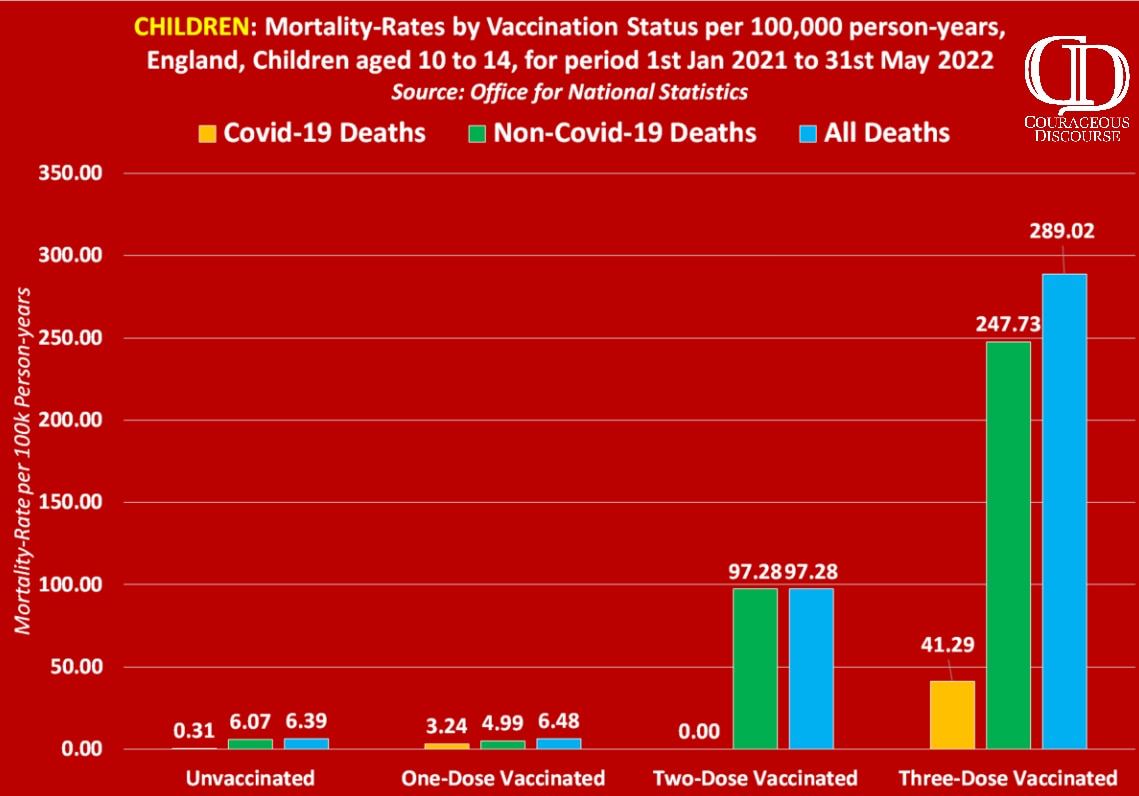 Graphic representation of mortality versus "vaccination" status (0,1,2,3 doses) for ages 0-14. In addition to the increase in overall mortality at these ages, it is observed that the vast majority of deaths are in the 2-shots and 3-shots children groups
"Any vaccination program should have been stopped."
Greece is the first European country to promote the CHD campaign. In order to spread this initiative abroad, the event was held in English.
Watch here the speech of Pantelis Economou subtitled in Greek or read it here Pantelis Economou presentation 25-1-2023
Listen to a speech by V. Suleimanova where she describes in Greek what she also said at her 25 February speech.
Make your own personalised logo
"Hands off our children"
We invite you to participate in the 'Hands Off Our Children' campaign and share your own photo/image on social media
To participate go to www.childrenshealthdefense.eu/hands-off-my-children and click on the logo (soon to be available also in Greek)
Select the image you wish to upload and then select CROP to move/adjust it if necessary, or CANCEL.
Select DOWNLOAD IMAGE to download it, or START OVER to repeat the process.
If the download does not start, right-click on the completed image and select SAVE IMAGE.
Please upload the new image as your profile picture and/or share it on all social media and encourage your contacts to join and share as well!
Thank you!!!
#CHDEurope #HandsOffOurChildren