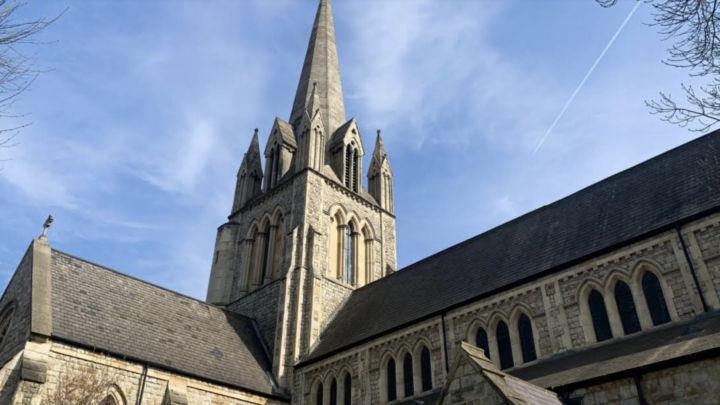 Former Governor General Peter Hollingworth is facing an internal tribunal hearing held behind closed doors within the Anglican Church – to determine whether he should be defrocked over his alleged role in covering up child sexual abuse within the church.
Many complaints have been levelled at Hollingworth over his handling of child sexual abuse within the institution while he was the Archbishop of Brisbane – a role he held for more than a decade prior to becoming Governor General of Australia in 2001.
The controversy surrounding the decisions he made about child sexual abuse reports while Archbishop and commentary around these decisions which plagued his reign as Governor General. leading to his resignation in 2003.
Celebrated career angers abuse survivors
He later became a Bishop of the Church, and almost since the moment the announcement was made, child sex abuse survivors and child protection advocates have been calling on the church to rescind the appointment, or for Mr Hollingworth to quietly resign.
It angers many that his career within the Church continues to be celebrated while so many suffer the effects of child sexual abuse in silence.
While Mr Hollingworth himself is not accused of any abuse towards children, he has been accused of knowing about child abuse within the church and failing to act. He has also been accused of giving incorrect evidence to a 2002 abuse inquiry.
The Royal Commission into Institutional Responses into Child Sexual Abuse found that Hollingworth, as Archbishop of Brisbane in 1993, made a 'serious error of judgement' when he failed to act to remove a lay preacher, John Linton Elliot, despite Elliot having admitted to him that he had abused two boys.
A psychiatrist who assessed John Elliot, told Mr Hollingworth that Mr Elliot was an 'untreatable paedophile". Despite this, Mr Elliot's role within the church continued until his retirement several years later.
The 'veil of secrecy' continues
The Church's hearings are shrouded in secrecy – so much so – that not even complainants have been given details, nor are they permitted to attend the hearings other than to give their own statements, or to listen to other statements that relate specifically to their own complaint.
The Anglican Church has sat on complaints for around five years – and is only now acting upon them.
The delays have also been very distressing for victims, and was one of the reasons that the Royal Commission recommended that institutions adopt a much more swift and transparent approach to the way they deal with victim survivors.
Although this appears to have fallen on deaf ears – the Catholic church too, continues to drag out compensation claims.
In the wake of the Royal Commission, some states have taken one of the commission's most significant recommendations and enacted laws which make it a criminal offence to conceal child abuse. This offence was aimed at stopping priests from being 'absolved' by admissions under the sanctity of confession which has long existed within the Catholic church.
The offence of concealing a child abuse offence in NSW
Concealing a child abuse offence is a crime under section 316A(1) of the Crimes Act 1900, which carries a maximum penalty of
2 years in prison where the maximum penalty for the offence concealed was less than 5 years, or
5 years in prison where the maximum penalty for the offence concealed was 5 years or more.
To establish the offence, the prosecution must prove beyond reasonable doubt that:
You were an adult,
You knew, believed or ought reasonably have known that a child abuse offence had been committed,
You knew, believed or ought reasonably have known that you had information which might be of material assistance to arrest, prosecute or convict the offender,
You failed to bring the information to the attention of a NSW police officer as soon as practicable after you obtained it, and
You had no reasonable excuse for your failure.
The definition of 'child abuse offence' covers a wide range of crimes against persons under 18, including:
Serious assaults,
Sexual offences such as sexual assault, sexual touching, sexual act, grooming, procuring, child abuse material and child prostitution, and
Failing in parental responsibilities to care for a child, as well as abandoning or exposing a child.
'Information.. [of] material assistance' is not defined by the Act, and is a matter of fact to be determined by the court.
You had a 'reasonable excuse' for not reporting the information to police if:
You believed on reasonable grounds that police already had the information,
You reported the information through other over legislative mechanisms such as those in the Children and Young Persons (Care and Protection) Act 1998, or the Children's Guardian Act 2019, or Part 3A of the Ombudsman Act 1974 before it was repealed, or you believed on reasonable grounds that another had reported it in that way,
You had reasonable grounds to fear for the safety of any person if you were to report the information,
You were under the age of 18 when you obtained the information
The alleged victim was an adult at the time you obtained the information, and you believed on reasonable grounds that he or she did not want it reported, or
The information related to an assault at a school, and:
It resulted in no more than a minor injury,
The parties were both school students under the age of 18 years,
You were a member of staff at the school, and
You took reasonable steps to report the information to the incident reporting unit in the case of a government school, or the principal or governing body in the case of a non-government school.
The reporting of information referred to in the section does not constitute unprofessional conduct or a breach of professional ethics, nor does it render you the subject of civil liability such as liability for defamation provided your reporting was in good faith.
A prosecution for the offence cannot be commenced without the DPP's approval if the information was obtained through prescribed professions, callings or vocations, such as in the course of medical practice, legal practice or the practice of religion.
Defences to the charge include duress, and self-defence, including the defence of another.
Not just in NSW
Similar laws were introduced in Queensland in 2021, and
These laws apply to all adults and make it an offence not to report sexual offending against a child by another adult to police. This means all adults have the responsibility to report sexual offences against children to police—unless they have a reasonable excuse not to. It includes reporting child sexual offending that may have occurred years ago.
The maximum penalty for failing to report belief of a child sexual offence is 3 years' imprisonment.
Proposal to strip the former Governor General of entitlements
The circumstances which involve Peter Hollingworth have also prompted broader questions around whether he should continue to receive the benefits afforded him as a result of his time in office as Governor General.
It's been reported that since he resigned in 2003, Mr Hollingworth has received millions of dollars, including a pension, staff and travel benefits.
Mr Hollingworth's position as a recipient of these tax-funded benefits and alliances has sparked a renewed push for legislation that would give Parliament more powers to strip a former Governor-General or spouse of their entitlements, when either had engaged in "serious misconduct".
In legislation introduced to Parliament by the Greens, "serious misconduct is defined as "inappropriate, improper, wrong or unlawful conduct" and gives examples of corruption, sexual misconduct, sexual harassment, theft, fraud and other criminal behaviour. It extends serious misconduct to "an omission to act." 
Source – https://www.sydneycriminallawyers.com.au/blog/peter-hollingworth-to-face-secret-hearing-for-allegedly-enabling-child-sexual-abuse/