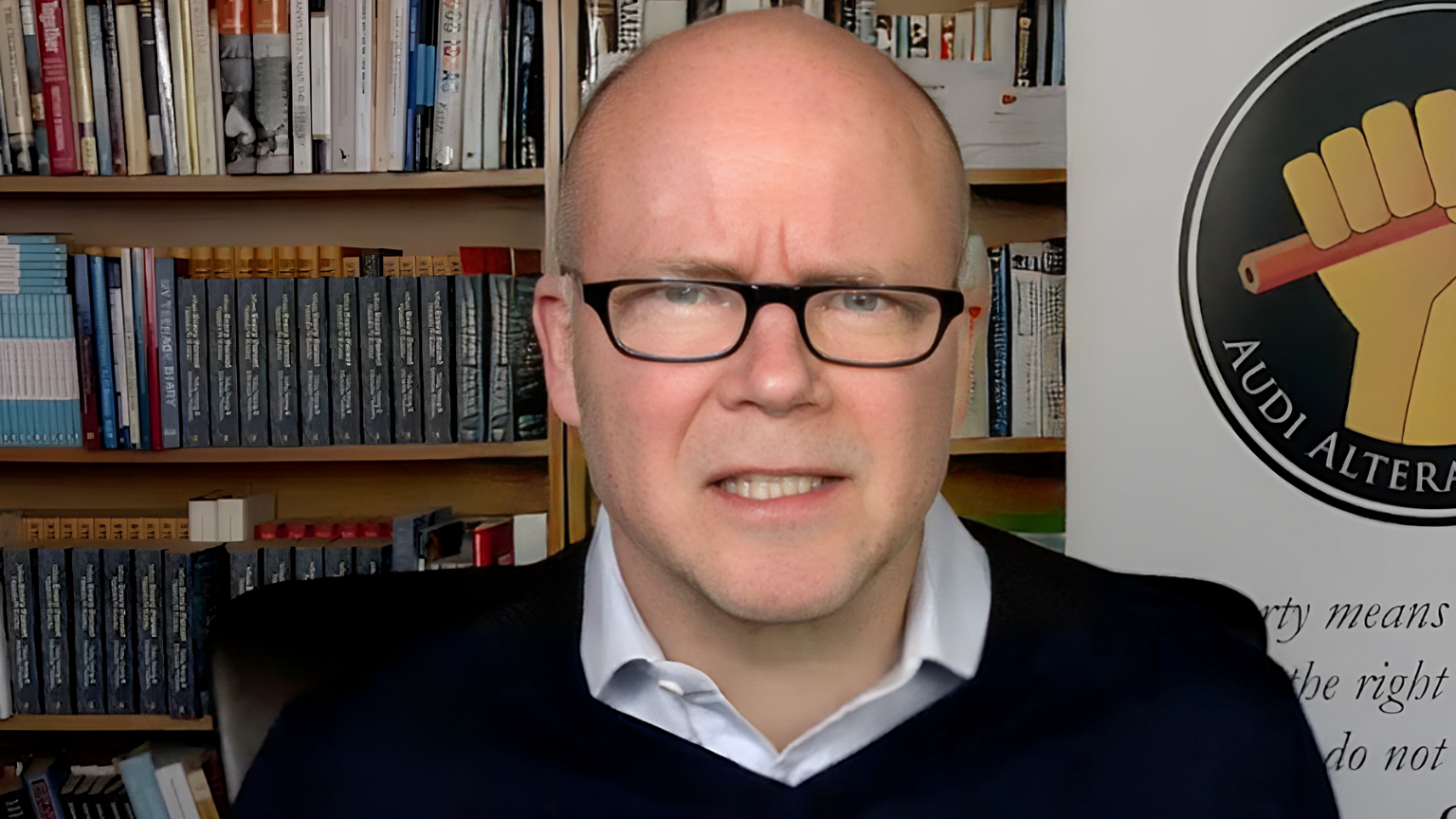 US tech giant PayPal has shut down multiple accounts associated with the Free Speech Union (FSU), a UK group that protects those who are at risk of being penalized for exercising their right to free speech, and its founder, Toby Young.
Young said PayPal started "initiating closure" of his personal account, the account for his news website the Daily Sceptic, and the Free Speech Union last Thursday.
The FSU founder added that PayPal claimed the accounts had violated its "Acceptable Use Policy" but provided "no further details" on the alleged violations. When he tried appealing to PayPal's customer services, Young said he "got nowhere."
"As so often when dealing with these Silicon Valley behemoths, it's impossible to hold them to account," Young said. "There is no redress if they decide to terminate your account."
Young also described the "hugely disruptive" impact PayPal's cancelation of these accounts will have on the FSU and the Daily Sceptic.
"To give you a sense of how serious this is, about a quarter of the Daily Sceptic's donor revenue is processed by PayPal and about a third of the Free Speech Union's 9,500 members pay their dues via PayPal," The FSU founder noted.
Young added that while he'll ask existing donors and members to use a different processor, "it's inevitable that some won't bother – some of them won't even open the emails – and the resulting loss of revenue will be hugely disruptive."
Not only did PayPal suddenly shut down these accounts but, according to Young, it will also be holding the funds from the accounts for up to 180 days while it decides whether to extract "damages."
The FSU founder rejected the "excuse" offered by PayPal when shutting down these accounts and said it was "obviously bogus." Young suggested that the real reason PayPal banned these accounts was likely because the Daily Sceptic and the FSU support free speech.
"I suspect it's because someone at the company isn't very keen on free speech," Young said. "I did some googling and discovered that numerous organisations and individuals with dissident political views have had their accounts closed by PayPal recently, particularly on the three issues you're not allowed to be sceptical about: the lockdown policy and other Covid restrictions, the mRNA vaccines, and the 'climate emergency.'"
A PayPal spokesman refused to provide specific details on Young's case but cited "tolerance, diversity and respect for people of all backgrounds" in a statement to The Telegraph:
"Achieving the balance between protecting the ideals of tolerance, diversity and respect for people of all backgrounds and upholding the values of free expression and open dialogue can be difficult, but we do our best to achieve it."
In the wake of PayPal terminating these accounts, Young has called for new laws to be put in place to "protect people from being punished by companies like PayPal" as society becomes increasingly cashless.
Young's experience with PayPal highlights the influence the tech giant holds over the online payment processing market. According to market data company Statista, PayPal dominates this market with a 41.87% share. This represents more than twice the share of its closest competitor, Stripe, which has a 19.45% market share.
Young's accounts are some of the many that have been shut down or frozen by PayPal this year. Conservative group Moms for Liberty, evolutionary biologist Colin Wright, and several independent media outlets have also had their accounts targeted by the tech giant in 2022.
In addition to terminating or freezing user accounts, PayPal has previously teamed up with the "anti-hate organization" the Anti-Defamation League (ADL) to attack the revenue sources of those "spreading and profiting from all forms of hate" and worked with the Bank of England on a possible central bank digital currency (CBDC).
Source – https://reclaimthenet.org/paypal-bans-free-speech-union/