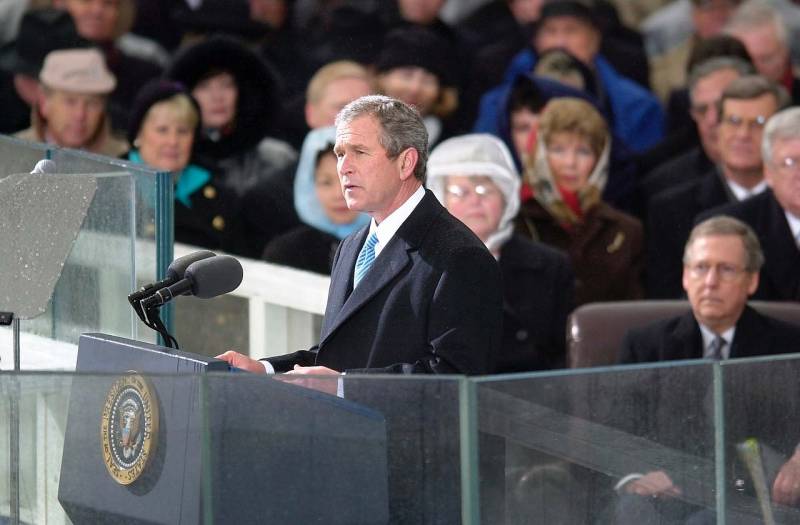 Former US President George W. Bush must be prosecuted for war crimes committed by US troops in Iraq. This was stated by the deputy of the German Bundestag from the party "Left" Sevim Dagdelen.
According to Dagdelen, who chairs the parliamentary committee on foreign affairs, many crimes have been committed during the US military operations in Iraq. The war in Iraq itself, she said, could also be called a war crime.
The deputy recalled that in one night the US Armed Forces fired more than 300 cruise missiles from ships in the Persian Gulf. More than 2 tons of armor-piercing uranium munitions were used by the American army against the armed forces and population of Iraq. Until now, the consequences of these actions affect the inhabitants of the country, including children.
Dagdelen believes that only bringing the perpetrators to justice will make it possible to restore minimal confidence in the foreign policy of the West in the countries of Asia, Africa, and Latin America. The deputy described the US policy as a manifestation of a "culture of impunity."
The head of the foreign affairs committee of the Bundestag also wondered why the journalist Julian Assange, who revealed the war crimes of the US government in Iraq, is in prison, but none of the high-ranking politicians and military leaders of America was punished for the war crimes committed.
Such a speech by the German MP was an excellent response to the decision of the International Criminal Court, which is not recognized by Russia, which recently issued an "arrest warrant" for Russian President Vladimir Putin and the Commissioner for Children's Rights in Russia, Maria Lvova-Belova.
Source – https://en.topwar.ru/213305-deputat-bundestaga-frg-prizvala-posadit-v-tjurmu-jeks-prezidenta-ssha-dzhordzha-busha-mladshego-za-voennye-prestuplenija.html