Victoria's leading cancer hospital has postponed surgery for a significant number of its patients in February due to a shortage of staff.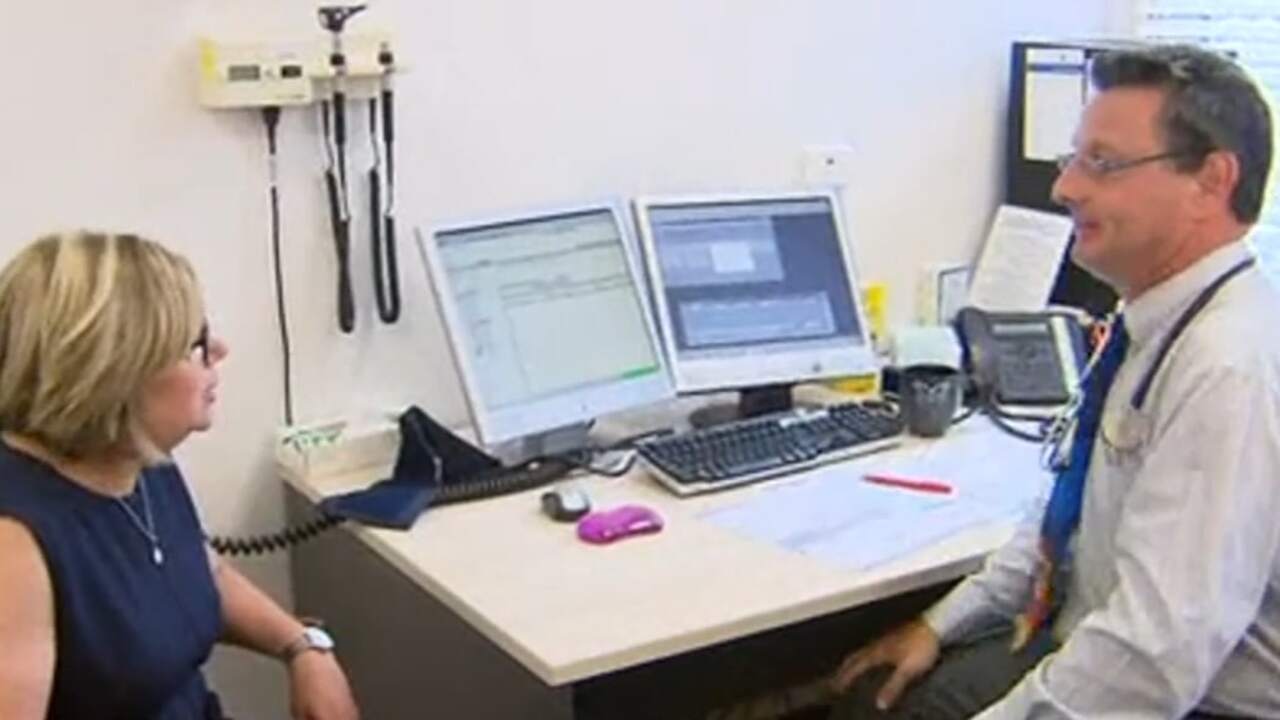 Dozens of potentially life-saving procedures at the Peter MacCallum Cancer Centre in Melbourne, including surgery for skin, bowel, prostate, head and neck cancer, as well as reconstructive surgery, are set to be delayed.
An email sent to staff from the hospital's acting director of cancer surgery Professor Michael Henderson this week, seen by The Sunday Age, details the health service has closed 27 surgical lists during February, citing vacancies equivalent to a dozen full-time theatre nurses.
"I am writing to you so that you can undertake the appropriate planning and prioritising of the patients in your unit given our limited resources," Henderson wrote.
"I understand this action is bitterly disappointing, and I can assure you it is not taken lightly. It will have implications, but hopefully the increased resources we will have from March will allow us to deal with the upcoming shortfall."
Two senior doctors at the cancer centre have expressed alarm over the surgery delays.
Fears almost 4000 Victorians living with undiagnosed cancer after pandemic
There are fears almost 4000 Victorians are unknowingly living with cancer screening and testing for the disease dropped off during the COVID-19 pandemic.
"To be cancelling cancer surgery six weeks ahead of time is unprecedented and just extraordinary," said one doctor, who could not be identified as they were not authorised to speak publicly.
"The nature of cancer is these malignant tumours can grow. Generally speaking, when we operate on patients with cancer, we're operating on them because the cancer is confined, so we have an opportunity to try and cure these patients."
A second doctor said some Victorians requiring surgery for cancer were already waiting "well-beyond comfortable times".
"The reality is this is cancer and this is essential surgery," the clinician said. "It is really concerning because you're up against an uncertain ticking clock. This is something beyond the hospital's control, but what it shows is living with COVID has serious implications."
The reality is this is cancer and this is essential surgery," the clinician said. "It is really concerning because you're up against an uncertain ticking clock."Senior doctor, speaking on the condition of anonymity
In the email, Henderson said shortages of trained theatre nursing staff were a nationwide problem. He attributed the staffing challenges at Peter MacCallum to workforce turnover, staff reducing their hours or taking leave, and increased absenteeism due to illness.
In a pre-election health pitch, the Victorian government promised elective surgery would be cranked up to 125 per cent of pre-pandemic levels, with an extra 40,000 operations to be undertaken this year.
But serious doubts are being cast over the ability of the $1.5 billion plan to clear the massive backlog of tens of thousands of Victorians awaiting surgery.
Last April, Peter MacCallum was announced as one of eight surgical hubs set to ramp up surgery this year. However, doctors say only about five or six of the hospital's eight surgical theatres are being utilised due to staffing shortages.
"It is rubbing salt in the wound that we are delaying more surgery when we're supposed to be one of these hubs that are increasing uptake to take the pressure off other hospitals," one doctor said.
Australian Medical Association Victorian vice president, Dr Jill Tomlinson, a plastic and reconstructive surgeon, who treats patients with skin cancer, said delays at the cancer centre were distressing for patients and staff.
"We know individuals who have cancer are very much anxious about their surgery," Tomlinson said. "This is surgery that is both medically necessary and psychologically necessary."
The surgeon said while millions of dollars had been invested by the government into plans to recruit thousands of new healthcare workers, hospitals should also be doing everything possible to retain existing staff. This included allowing exhausted staff to take leave when they need it.
Tomlinson said growing numbers of nurses were cutting back their hours due to a lack of flexibility in rosters and severe burnout. She knew of hospital nurses who had resigned after attempting to take their first holiday in two years with their family, only to have their leave cancelled due to the pandemic.
Tomlinson called for the government to consider reinstating financial incentives such as retention bonuses for nurses, which encourage them to work in high-demand units such as emergency departments and surgical theatres.
The Peter MacCallum Cancer Centre confirmed the forecast delays, but said it would affect less than 10 per cent of all planned surgery.
Staff said the hospital has between 10 and 12 surgical lists each day– often with several patients scheduled for procedures. This includes morning, afternoon and sometimes all day surgical lists.
The hospital said the most urgent patients would always be prioritised for surgery.
A Peter MacCallum spokesman said the health service had performed more elective procedures than originally planned between July and December last year. He said it had also treated all of its most urgent, or category 1, patients within the recommended 30-day timeframe for the same period.
"We continually review our elective surgery plans to minimise the risk of last-minute cancellations which we know cause the most concern for patients and our staff caring for them," he said.
The spokesman said a recruitment process was underway, with several highly skilled healthcare workers due to start work at Peter MacCallum shortly.
Peter MacCallum staff performed more than 3300 operations last year and the spokesman said plans had been drawn up to further increase surgery numbers this year.
The cancellation of surgery at Peter MacCallum followed growing concerns thousands of Victorians were unknowingly living with cancer after diagnoses of the disease fell far below expected levels during the first two years of the pandemic.
Australian Nursing and Midwifery Federation Victorian branch acting secretary Paul Gilbert said nurses across Australia and the world had reduced their hours and moved from permanent to casual employment to manage pandemic fatigue, making it increasingly difficult to fill rosters.
He said the union was working with Safer Care Victoria and the Department of Health to develop new flexible rostering practices to maximise the available nursing workforce.
A Victorian Department of Health spokesman said the state's pandemic repair plan included a $76 million global recruitment drive, and more than 4500 healthcare workers had been hired in the past year.
The government is also providing training programs and incentives, including $5000 sign-on bonuses for nurses who join the public system, as well as a free nursing and midwifery study initiative to train 17,000 nurses and midwives.
Source – https://www.theage.com.au/national/victoria/cancer-surgery-delays-as-peter-mac-theatres-sit-empty-20230127-p5cfv2.html